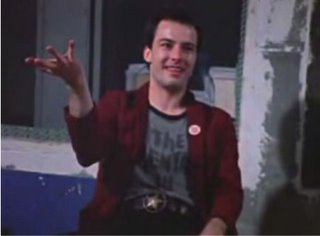 On the subject of Nostradamus:
"We used to think the Dead Kennedys were just really paranoid,"
but now, we can all sadly agree,
they're soothsayers with a mosh pit.
Behold fan video of "Kinky Sex" by Jello Biafra
damus
.
And always remember children,
"...judge it for what you will, but for Chrissake,
have an opinion
."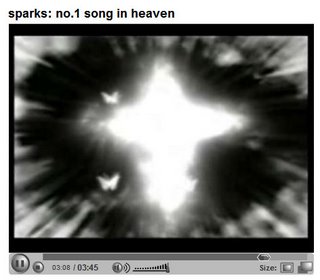 But if that's way too heavy a topic today,
relax, give yourself a shoulder rub, and
have a bit of
Sparks
'
"No. 1 Song in Heaven";
another rare form of genius
in
their own special way
,
in my own special opinion.
(But don't get me started on
Klaus
,
my number 01 song in heaven forever,
who always, always makes
me
cry.)