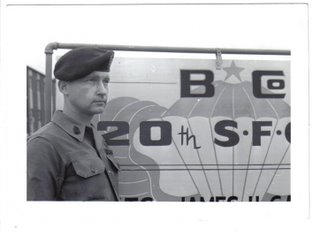 My father passed away a week ago today, Tuesday morning around 4:30a.m. My mother and I were able to be with him until the very end. I feel the need to say, I've never witnessed anything so noble and peaceful and strong in my entire life. He made a choice that was selfless, and to witness the shared bond my parents had at the end, I've never seen anything like it on this earth. "His word was his bond," my mother tells me, and it was never more true than at his passing.
He kissed my mother goodbye, took her hand, and then mine. I was able to tell him that I loved him, that he was the best father in the world, and that he was the best man I have ever known. Holding onto us both, he never looked away as he passed into a peaceful existence. With that look, I seriously pray that he handed over some of that courage, because I'll need that courage for the rest of my life. Before I left his room, I hugged him and said, "thank you."
To me, when one world collapses, another begins, rebuilding from loss. Firsthand, I can tell you this, that true love and a place of peace exists; I saw it with my own eyes. All I can think of now is how my dad lived by example. Most of the lessons he taught me, I picked up just by observation: Shoot for what's real; have true character; hold your friends as close as family; and always keep the air pressure checked in your tires.
(Oh yeah, and check your oil before you leave,
and call me when you get there.)
So, I'm sending this last one up to you, Daddy. Even though you didn't call me when you got there, I'll overlook it this time. I know you had plenty of friends to catch up with. But thank you for everything you did for me, and for mama, and for everyone you touched in your life. You'll never know how much it means to us all. I meant every word I said to you, and I will keep my word just like you always did.
So keep your headlights on, I love you, Daddy, and Airborne
~ Bethany