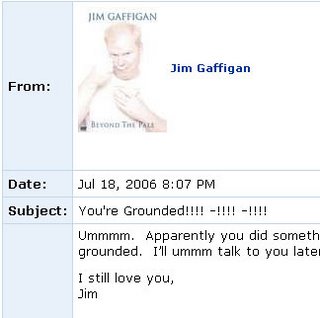 Oh, Jim.
You know I never check mail at myspace, but look.
There is no way in hell I couldn't love you, too,
and there is no funnyman better
for a Haplogroup
H
girl like me than you.
But the tour circuit is long, it's lonely,
and keeps calling us both,
and for whatever reasons, we both keep going.
But it will never change the fact
that you'll always be my snuggly ol' polar bear.
And if you think for even one moment that
I could do this lonely world tour without your friendship,
you're not funny, you're just mental.