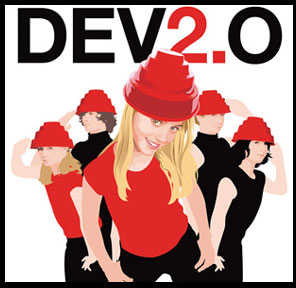 OH MY GOD NO!!
Look...I need money, too. Let's just talk...
Just tell me why, why
WHY
?
I mean, look, Gerald...how much do you need?
I can float you. Consider it a loan.
No, no, a gift.
Just don't do this to Devo.
Don't to this to me. Don't do this to us.
Please.
Take my money. Just take it. Take my car.
Here's the title...
No?
I don't understand...
Wasn't the Target and the Swiffer commercial enough?
You...you bastardo.
Fine then.
This is you, not me.
I mean it. I can't go down this road with you.
I want my Calvin and Hobbes books back.
And you'll find your Foghat shirt in the dumpster
with everything else unholy you left behind.
Keep the key, I changed the locks.
Oh and just so you don't hear it on the street,
it's true. I have been spending a lot of time
with
someone else
.
Yeah, he sold a tune to a car ad,
but not his entire identity.
This hurts me more than it hurts you, Gerald.
(Call me when you get your shit together, ok?)