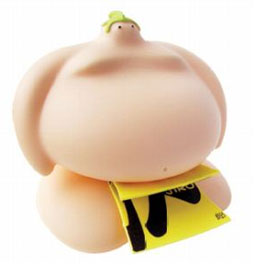 THANK YOU FOR MY SUMO BANK, B!

You are very nice to me! Bhead
B
went vacationing in Austin, Texas, and brought this fat baby back to me from
Toy Joy
. I wanna open a store like Toy Joy and sell tasty sodas and candy, too. One day, boy. One day. And thank you for the
Otis toy
!