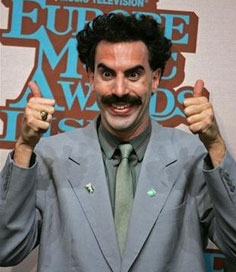 Oh,
Kazakhstan
.
A Two-Word "Product Review, Product Review" of
my long-awaited encounter with
Colgate Lemon Ice:
Lemon Pledge.
Also, an urgent plea from Jacquie (+ a massage from daniel):
Who LOVES Stella?
(me me me me me me me!)
IF YOU DON'T LOVE STELLA,
but you DO love me,
please please please sign
this online petition for a
Season Two of Stella:
http://www.petitiononline.com/stella06/petition.html
daniel will give you a massage!
jacQUie
writER*bunny |liberatOR chick