Hello, Moto.
Got the RAZR in magenta.
True love.
I tried to forewarn you all about the shoe pics.
But here they must begin.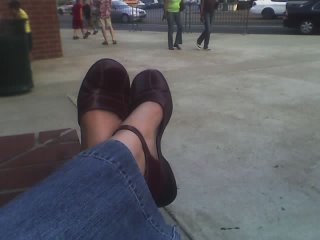 Ooo.
They call that a close-up, 4x. Huh.

Really?
Oh, alright.
Don't let the closeup scare you.
Unless you're afraid of rosemary and lavender.
Spookyyy.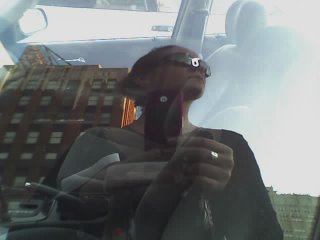 Here's a nice one right before I broke into the car.
Got $1.62 in loose change, a half pack of Camel Lights,
and a motivational book on tape.
Want it? I already know how it ends.