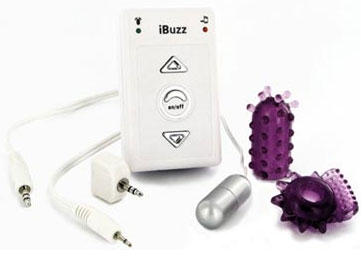 Truly, it was just a matter of time.
It's
iBuzz
, the music-activated orgasm machine.
Brought to you by the makers of iPenicillin.
Kids, I've said it before, I'll say it again:
No matter how tempting it seems,
treat your iBuzz like Chapstick and hairbrushes --
get your own, and share nothing more than the music.
You'll thank me later. No handshakes, though.
A nod across the room will do just fine.
Enjoyyy.