Look everybody! Can you see him waving?
Ok, boys and girls. You might have to squint a little...can you see him? Wait. He's mooning us. All in the spirit of science and satellite photography -- stars, moons, green clovers, old Popeye cartoons, and squirrels -- everything counts. Express yourself!
According to the Big Brother satellite in the sky, here is where
Charles
lives in Seattle, Washington: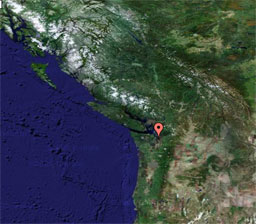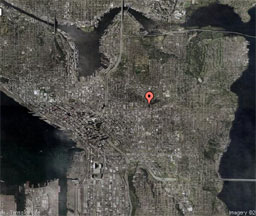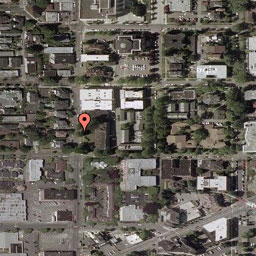 And by God, I think I see the Space Needle across town: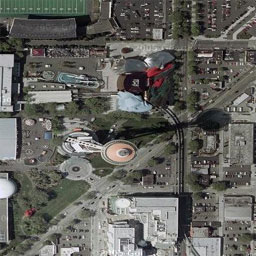 That's approximately 2,497 miles away from our beloved-yet-cursed Pyramid. Doesn't look like there is much room for Mega-Monster Truck Rallies and Car Crusherfests in it like our Pyramid. Now why are we cursed with chronic allergies again?...
I'm still fascinated by these maps. What in the hell would I do without technology, besides read a book. Or make a quilt. Or run a 4k marathon or hike across Europe or something. Man, thank you, Google! No, really.
(Thanks, Charles, for the link!)