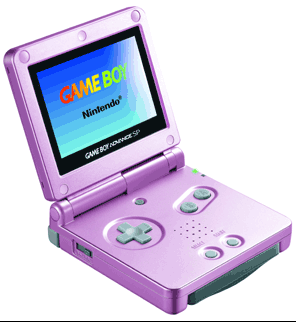 "It's the oldest trick in the book, but it might just work.
Nintendo has given GBA SP a fresh lick-o-paint and
coloured its heavenly handheld a rosy shade of pink!
This will surely entice the other-half into exploring
the virtues of videogaming… well it's worth a shot!"

It worked on me. Thank you, Ron.
Who knew I was a Sims and Mario junkie.
It makes no sense."Mamma miaaaa."