Fugitive links for youuuuuuu-gitive.
Just because I can't write everyday doesn't mean I don't
think
about you everyday. Get the freak outta here, of COURSE it doesn't! But just wait until I get dooced and boy, I'll write all night and all day. You'll get extra-sick of me at that point. EXTRA.
But until then, here are a few fugitive and random links I've saved up for you.
ps to Katy: Yes, oh yes-yes, I do love the magazine "Everyday Food". Very much.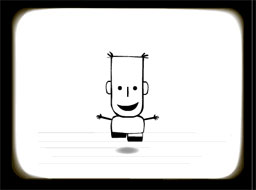 Meet
Zaioli
. Very cute. Observation: I can't understand all the French, but I love that dogs speak the same language all over the world. Ar-rooooooooo woof woof. That was French for "Enjoy!"
More links:
I got on a cupcake kick and found
Candied Flowers
and (pardon me while I drool) my dream job, the
Cupcake Cafe
. Someday, man, SOMEDAY.
cool website for cool glasses
one variety of
rose
we planted in our rockin' Yarden
conserve
energy
, y'all
The Elusive
Liger
if you ever had your doubts
I can't believe I'm considering firing up the Visa to order a box of
ladybugs
for The Yarden. Hey I bought redworms last year, so why not?
Yum
bunnies
retrocrush
Fisher-Price
keyboard
. My idea in high school. Didn't patent it. Oh well, WAY TO GO. Still, I want one anyway.
More
roses
for The Yarden. Boy, I hope they make it. Go, worms, go!