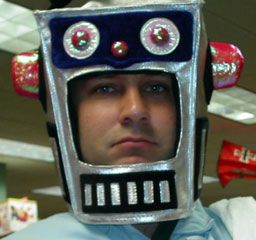 Dammit, Mr. Pankreas.
I forgot just how funny you are. And I don't mean that gay kind of funny either, boy. Just that funny kinda funny.
Doesn't it just figure that one of the few people in Memphis advertising that I wouldn't line up against a wall and gleefully execute has decided to uproot and move to Knoxville. Good luck, you surly bastard! Ron the Greek and myself will personally miss your vigor and candor. So please, don't forget to write. Especially when it comes to Nazi Popes and wild chimps.
Everyone, please enjoy a fistful of
The Angry Czeck
, as often as you can.